[vc_row bg_color=""][vc_column width="1/3″][vc_column_text]
Our bodies are fearfully & wonderfully made, and if you are a healthy woman, having a home or cottage birth is a great choice for your pregnancy care!
[/vc_column_text][/vc_column][vc_column width="2/3″][ish_gallery images="1919,1920,1921,1923,1924,1925,1928,1929,1930,1932,1934,1938,1939″ gallery_type="slideshow" columns="1″ ratio="rectangle16″][/vc_column][/vc_row][vc_row bg_color=""][vc_column width="1/2″][vc_column_text]
About Home & Cottage Births
[/vc_column_text][vc_column_text]My philosophy of birth is that we are created fearfully & wonderful by an awesome God who cares deeply for us as we grow and bring forth babies. His design is intricate and fascinating. We are here to build a relationship with you as we monitor your pregnancy, labor, birth and postpartum. Although our pregnancy design is created to work and bear fruit, there is work on our part (responsibility) for maintaining, and keeping ourselves in a low-risk category. We would love to partner with you to serve you, encourage you, and walk with you through this intimate time of your life.
We are located in Strasburg, Virginia. We serve women along Interstate 81 (north and south), up to an hour and half distance from my home. We are covering most of North Shenandoah Valley including Winchester, Woodstock, Front Royal, Berryville, and anywhere in-between! Exceptions are made on occasion.
I invite you to join me for a free consultation where we'll chat about your birth options and preferences.  You are under no obligation at that time. Instead we encourage you to take the time to meet other midwives in the area and pray about the decision before choosing a provider for your care.[/vc_column_text][/vc_column][vc_column width="1/2″][ish_box inner_padding="20#20#20#20″][vc_row_inner][vc_column_inner width="1/1″][vc_column_text]
Call Us for a Free Consultation!
You can reach us at (540) 295-2186 or learn more about the Blessing God's Way team on our About Page.[/vc_column_text][/vc_column_inner][/vc_row_inner][/ish_box][vc_column_text]
About Doran
[/vc_column_text][vc_column_text]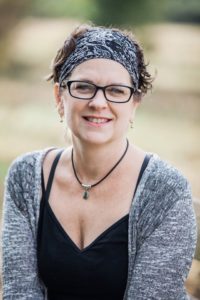 I am a CPM, licensed in the state of Virginia (under the Board of Medicine), and I have completed the requirements for the Midwifery Bridge Certification through NARM. My aspirations are to serve women through pregnancy and childbirth as well as well-woman care and postpartum.[/vc_column_text][/vc_column][/vc_row]