Who Will You Be When Your Dreams Fail? Will You Keep Fighting or Give Up Hope?   [hr]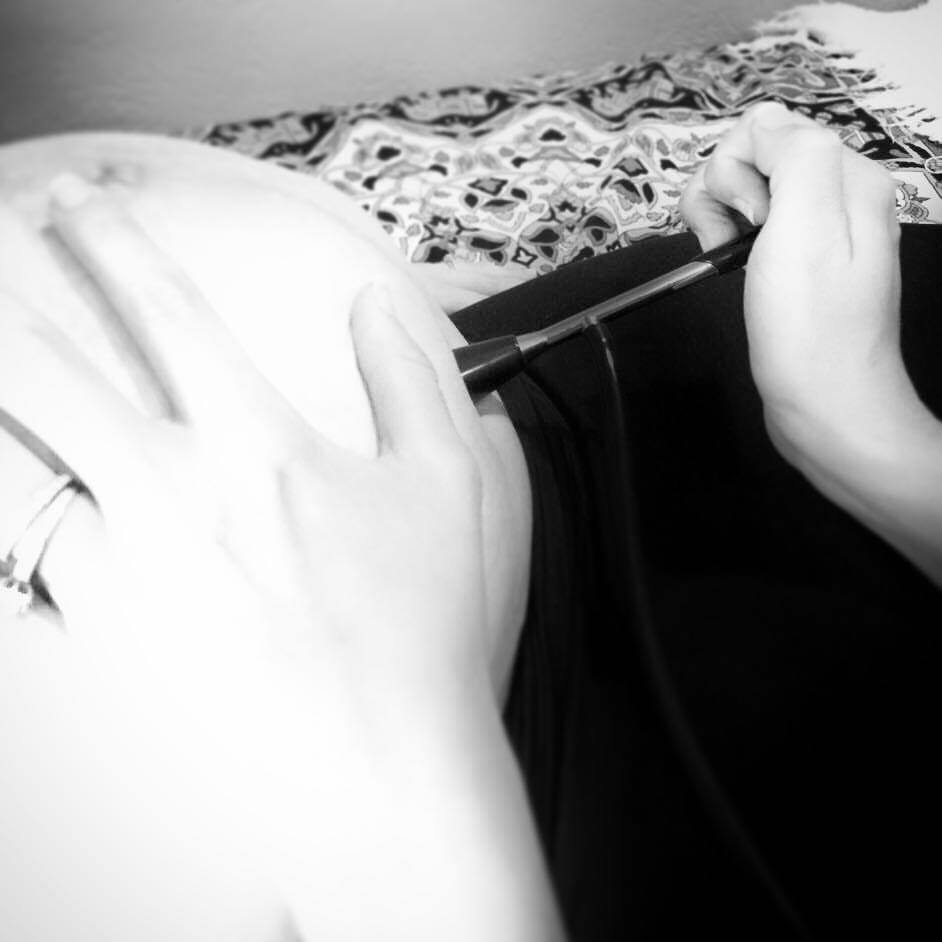 I had started a journal at the beginning of this year. A few weeks ago, I decided to go through and read some entries that I had written. Most of them were dealing with fear; what would be my worst fears and How I would deal with them and who I am as a person. I know who I am, but I'm also struggling with the person I want to be.
Who did I want to be exactly? I needed to be a person of character. Someone who was fearless. Someone who looked fear in the eye and picked herself up and moved on. I want to get shit done when everyone else is scrambling around acting like they don't know what's going on. I want my husband and I to take care if our family and do it well even when things look bleak.
I wanted all of these things but I wasn't anywhere near to being any of that. And I was fearful that I would never become that person; that all my dreams were just wishful thinking and I would end up 20 years from now still being the same person that I already am. In times of worry and uncertainty I would ask God to help me. I would beg him and try to pray the "right thing" and give Him my situation over and over again. For a few days it felt right and I would feel free, then a few days later I would feel consumed by fear again and the cycle would continue.
In February 2015 we found out that we were pregnant. I had gotten a c section with our first son because he was breech. This time, I knew I wanted a vaginal birth or to at least attempt one. I didn't want to go by just what the doctors said and have an automatic c section and have him come earlier than what he was ready for. I just couldn't  stand the thought of that for my family. All I wanted was a pregnancy and birth where we were given all the facts and then the freedom to make that decision. I wanted peace. I wanted us to be healthy and I wanted everything to have a connection to it, and I felt that it would never happen if I just listened to the doc and went by what he said and scheduled a c section. That didn't feel right and I truly feel that God gives us that intuition.
We have some really close friends who had a home birth after their c section, and they were the ones that told us about their midwife and introduced us to the idea of home birth (queue 'eww gross!' And the 'how could you DO that to your baby' and as Jim Gaffigan puts it: 'yeah, we were going to have a home birth but we wanted our baby to live'). After hearing about their experience, I decided that a home birth is what I wanted. With a home birth, you get to have a choice in your baby's care. There is no pressure to do anything that you don't want to do. You are presented facts and given the freedom to make your decision based on those facts. In home birth, You are responsible for your health and care- your midwife simply gives you the tools that you need to be successful physically, mentally and spiritually.
Aaron and I prayed about it and truly felt that this is what we were led to do. The care and support we received during that time was nothing more than amazing. Our team was not a "home birth or die" type of team. If at any point I became unhealthy or the baby didn't seem ok, then I would be transferred. The same goes for the labor process. If things were at any point unsafe for the baby or myself, then I would be transferred. We assured family and friends that this wasn't some barbaric thing we were trying; we simply wanted a birth that was peaceful and centered around the connection of our family and God.
My prenatal care was really great. I did everything I was supposed to do, ate well and exercised. I wore a belly binder so that my stomach would be lifted up and my son would stay head down. My pregnancy was a dream, just like my first.
So I go into labor on a Thursday morning. My water broke at 3am and I called my midwife letting her know what happened. She advised us to get some rest and call her once the contractions start getting harder and stronger. My husband and I go back to bed, excited that this was "it" for us. We wake up around 8 that morning, ready to go and ready to eat some breakfast. All was well and perfect until I noticed that I was leaking meconium. Freaking out, I contacted our midwife who advised us that as long as it wasn't getting worse or thicker than it would be fine. She came by our house to monitor his heart rate and do vitals on me. She checked for dilation, and told us that I hadn't dilated yet. One of her students came to our house to hang out to keep tabs on our situation while she tended to some appointments with other clients.
I started to have consistent contractions around 12:30. They started to get harder as the day went on. Long story short, I never dilated and his head wasn't in my pelvis, so I wasn't close to begin birthing him.
Around 7:30 that evening Our midwife discussed facts and options with us and after thinking about it we decided that it would be best to be transferred to the hospital. We ended up having another cesarean and delivering him at 4:27 Friday morning. Our doctor did give us the option of inducing with pitocin, but we thought it was best to have surgery rather than risk putting more stress in our son since I still wasn't dilated.
I'm telling my story because this is my break through when I was dealing with fear earlier this year. With this second pregnancy, I wasn't scared of labor like I was with my first. I was excited to experience labor and I was welcoming delivery. I busted my ass to get what I wanted. There were moments during this pregnancy when I had doubts that I would get to have a vbac. One of my biggest fears was the financial ramifications of birthing in a hospital when we had already paid for our midwife. These were thoughts that I struggled with and prayed for God to help me with. There were so many what ifs and I caught myself toeing the line of fear and peace. I truly felt that God had placed the desire of home birth in my heart and that he was going to see it through, so when the topic of transferring was brought up, I was devastated. I kept thinking that if this is what I wanted and if this is what I worked for, then why isn't this working out for me? Why do some people not have to work as hard or even care how their child is delivered and still get a vaginal birth? But the funny thing is that as soon as we made the decision to transfer, we felt peace. It was like a war that all of a sudden stopped.
Our son was born and he was absolutely perfect. Our delivery was perfect. My surgery and healing went perfect. I couldn't have asked for better care by the staff there and we were even allowed skin to skin when I was recovering. My husband and child never left my side. And I am forever grateful to God for watching us.
While laboring at home and never seeing any signs of progression, I kind of felt like God brought me this far and dropped me off; never allowing me to see my dreams through. And yeah, even though our decision was made in peace and our son was born in peace, I still feel that I'm kind of mourning a dream that was placed in my heart.
The point to my story is that at the beginning of this year, I was dealing with fear, how to deal with fear, and who I am as a person. I want to go through fear and still maintain my character.
I may never know the real reason why my labor didn't go as planned. But God never left me like I thought he did. He was there during my fear even though I wasn't praying about my fear; I was praying about him seeing my labor through. He's shown me that fear and worries are nothing. That the most I'll have to do is go through with what I'm scared of and then, I'll make it to the other side and he will always have been there guiding me and never leaving. I don't want to sound cliche with my story. I just wanted to get it out there that fear is not something to fear. It's the faith during the fear that matters. Will you still do what you feel led to do even when things look bleak? Would you still keep going even if you knew the end result? Most of us would quit if we knew our dream would fail, but God calls us to keep going  to keep fighting the good fight. He's never once left us, even when he was silent. He's making warriors out of us and all we've got to do to be that warrior is to keep going- to keep praying and to keep mentally strong when everyone doubts you.
Who will you be when your dreams fail? Will you keep fighting or give up hope?
Written By: Samantha Brittain